What can you expect from us
---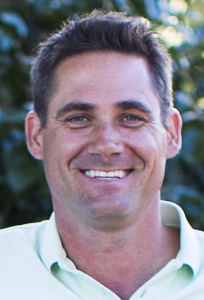 Ever since we have been worried about the quality of our services. So we never stopped trying to improve wherever it touches you.
We are proud to be able to offer you effective golf instruction, quality golf clubs, a modern ever evolving teaching method, quick responses to your requests and an awesome holiday atmosphere.
Michel Monnard
---
Welcome to the Golf School Monnard / Widmer
As much effort as we put into our logo, our 60 pages brochure, our work book and our websites, as important it is to us, that you will have the holiday of your life – well, we are not the Maldives, we are better 😉
This is what you can expect from us:
Help throughout the booking process


From the first message we get from you until all bookings are done, you can always rely on us to help you with necessary information to make your most important week of the year absolutely perfect. No loose ends. From driving plans to hotel tips to hiking options, restaurant tips or boat charter. Just ask, no problem. It's our pleasure to help.
Sign-up / request availability
An effective learning environment


Golf lessons are a learning environment. We enhance skill acquisition, we help you to cope with good and bad shots. Let's work hard on your game and be demanding or be relaxed and play more – just as you want it.
PGA qualified Teaching Professionals


We are consistently learning and improving ourselves with the Further Educational Programme that the PGA's offer to its members. On a typical day we might read up to 20 mins of teaching articles or see videos relating to fitness and golf club testing.

Modern technology in use


After many years of giving golf lessons, we certainly realize that technology can be a huge advantage when you have to make an analysis. No speculations. The pressure mat and radar technology seen here on this picture shows us your weight distribution and the movement of your pressure points through the swing. Actually we take your golf very seriously.

Magnificent surroundings


Never doubt this, our north eastern area of the Island of Majorca is the most spectacular in many ways. That's why we live here. Nature is everywhere, lovely walks on the beach fronts, the natural park just next to the golf course. Sandy beaches, beautiful little harbours with restaurants… you have it all for a relaxing holiday!
Video about Capdepera Golf
Our northeastern area is beautiful, check out our video:
Holidays, that are really worth the while

Our goal: make your holiday the best ever. From planning to the actual week here with us and back home. Please take note, we can not be responsible for headaches you get when doing the mallorquin wine "thing" in the evening.

Security


Yes we are a secure place. We are lucky enough to be in a place that has always taken on guests from other areas of the mediterranean that have booked troubled spots. You can walk the streets and beaches at night. During your holidays you should not have to worry about anything else then relax and enjoy.
Availability all year round


One of us is always here. Even if you want to play in December. The golf courses are open all year, with usual daily temperatures never below 12 degrees.
Our weekly instructional courses usually start on a monday and end fridays. That because most of our guests travel from weekend to weekend. Should you need a different starting day, please let us know. We will do our best.
Sign-up / request availability
More impressions from our beautiful little corner