Golf Courses
---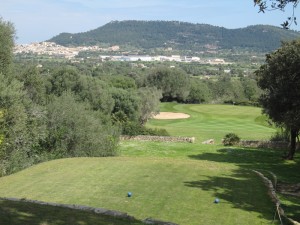 We selected the most beautiful golf courses in Majorca. The courses had to fulfil certain criteria like, quality of the golf course, green speed, practice facility, hotels in the area, clubhouse, ambience and restaurant. Read more about our teaching locations:
Capdepera Golf, Majorca: Capdepera Golf is ideal for learning and teaching. Plenty of space on the range, difficult and easier nines cater for different playing levels. 4 Golf courses within 15 mins of driving.
Golf Son Gual, Majorca: Since opening in 2007, the course got famous for quality and design standards. It's holes are all having that little something, making a round of golf a great experience.
Canyamel Golf, Majorca: Canyamel Golf is definitely one of the best clubs quality wise on the island. Some interesting holes and difficult greens make your day a nice day to remember, but probably not a good score day. The course is a difficult one. But we all do like a little challenge, don't we?
Santa Ponsa 1, Majorca: Santa Ponsa Golf 1 is a fun course, offering interesting holes with wide fairways and tight Par 4s that require strategy to get a score home. The practice facilities are spacious and the range has a covered roof.
Golf de Andratx, Majorca: (Español) Es uno de los más famosos de la isla por la cantidad de vips y celebridades que juegan en él. Es bastante sinuoso: incluye coche eléctrico en su green fee.