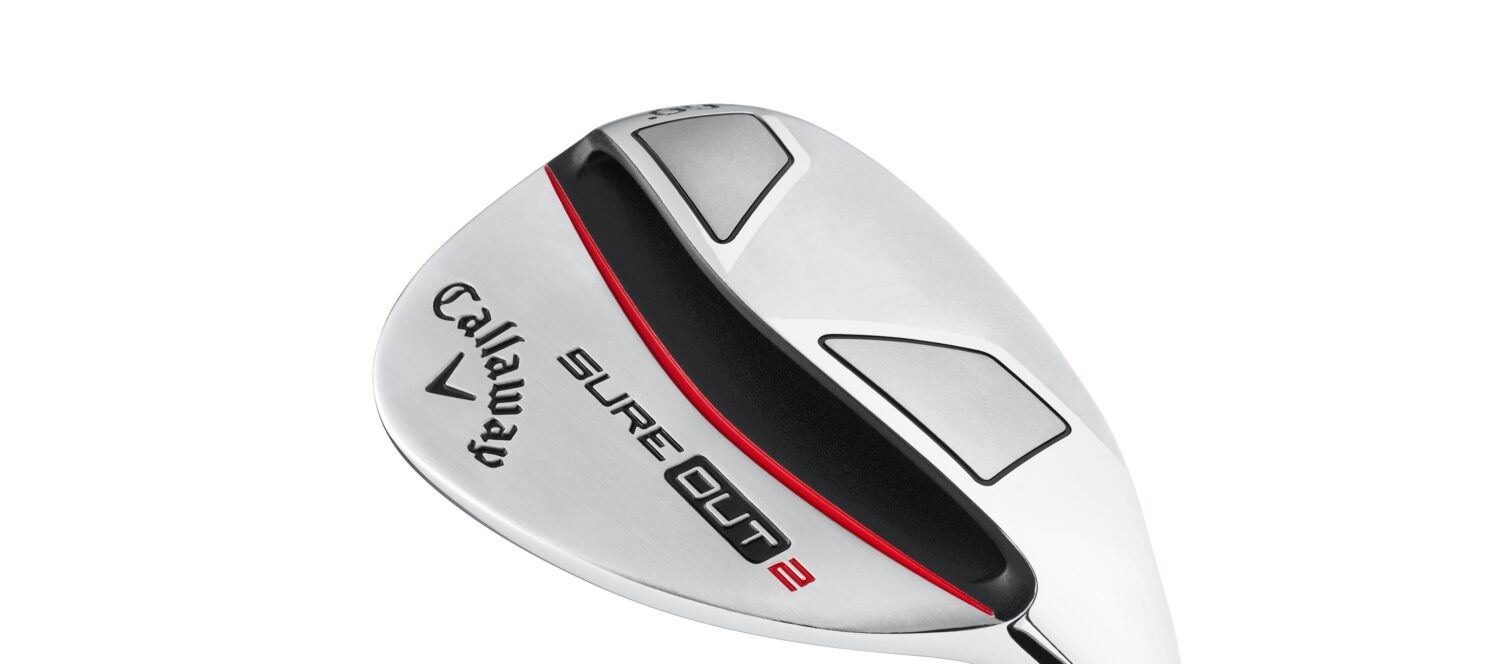 Callaway Sureout Sandwedge 56º
Sand- & Gap Wedges
- SKU:
3619
The perfect Sandwedge for golfer who struggle with inconsistent ground contact. The wide sole design helps to control ground contact and makes the game more consistent not only from grass but especially out of the sand.
Golf clubs in stock
right hand
Facts
extremly forgiving on extra wide sole design

better contact and control through placement of grooves on the whole club face, especially out of semi and rough

a little club head heavy feeling
nice sticky Callaway rubber grips
Price 119 Euro (incl. 21% MwSt) 
What we liked when testing these clubs:
Whenever we try to help golfer out of sand or chipping around the green, we find ourselves getting the Sureout Sandwedge in play. It just makes ground contact so much easier. Most golfer don't know what the sole design can do for them. Some play the wrong sole design in the wrong conditions, making the game more difficult where a simple club change can help solving the problem.
Out of sand the Sureout Sandwedge is worth it's price tenfold. It just glides so much easier through sand. Especially when we have a lot of sand in bunkers. Having said that, this club is less a choice for hard pan situations or very little sand in bunkers. The strength is its extra wide sole design.
Extra
we can adapt length and lie angles to the golfer and also grip size and thickness can be adapted. Extra cost added.
Shipping
free upon pickup at Capdepera Golf, UPS cost if shipped.
Taxfree
When living outside of the EU, we can offer the Global Blue Taxfree option with a 13%  refund of the European VAT.